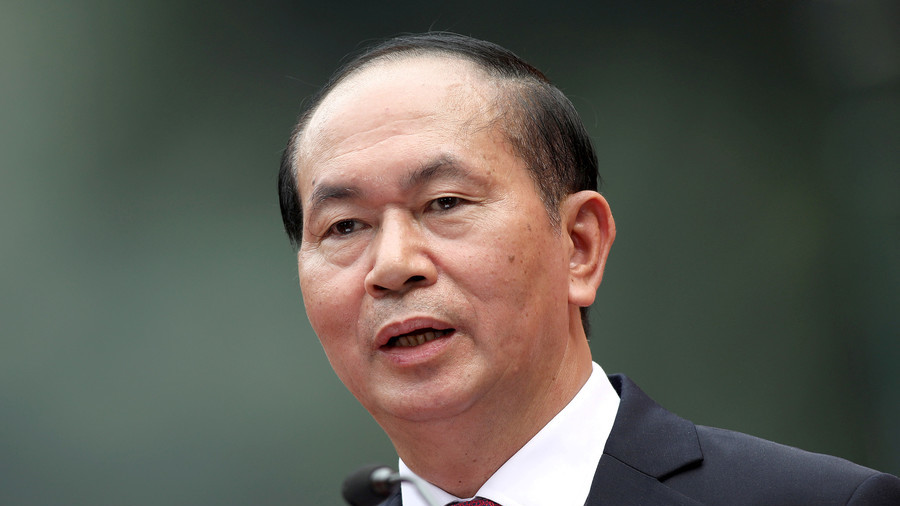 Vietnamese President Tran Dai Quang has died in the hospital from a "serious illness despite efforts by domestic and international doctors and professors," state media reports.
Tran Dai Quang passed away in a Hanoi military hospital at 10:05am local time (3:05am GMT) on Friday. The Vietnamese leader was 61 years old.
He took office in April 2016 after serving as head of the ministry of public security, and was one of the top members of the decision-making body of the Communist Party of Vietnam, the Politburo.
DETAILS TO FOLLOW