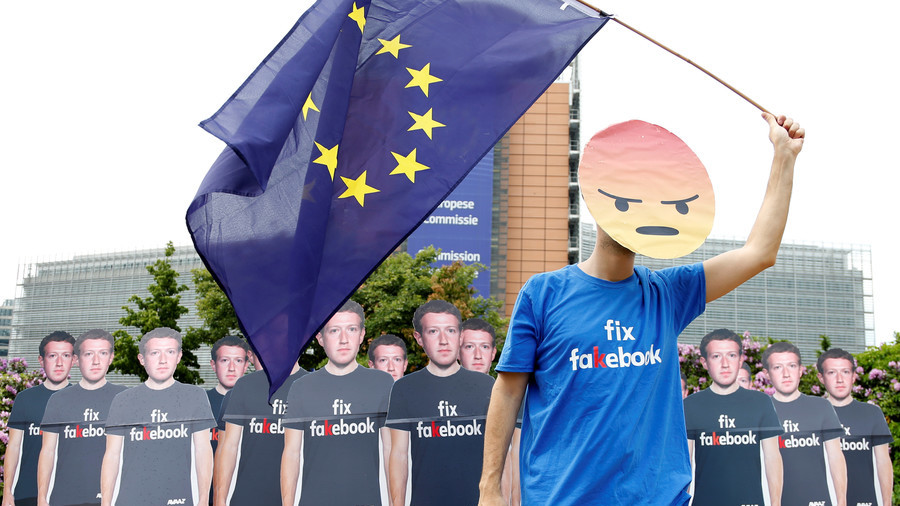 Social media giant Facebook has until December to explain what it does with its users' personal data and how it shares their information with third parties, a top EU official has warned, saying her goodwill is coming to an end.
Making her point more than clear Thursday, EU Justice and Consumer Commissioner Vera Jourova said: "My patience has reached its limit."
"While Facebook assured me to finally adapt any remaining misleading terms of services by December, this has been ongoing for too long."

I want #Facebook to be extremely clear to its users about how their service operates and makes money. Not many people know that #Facebook has made available their data to third parties or that for instance it holds full copyright about any picture or content you put on it.

— Věra Jourová (@VeraJourova) September 20, 2018
The EU accuses Facebook of not providing its users with enough information on how it stores and uses their personal data. The company must be "extremely clear to its users about how their service operates and makes money," the EU official elaborated.
It was revealed earlier this year that British political consulting firm Cambridge Analytica had been secretly harvesting the personal data of Facebook users, which it later reportedly provided to campaign operatives during the 2016 US presidential election.
Working through Facebook, the firm managed to mine data from about 2.7 million users in the EU alone, Commissioner Jourova said in April.
OK so this is weird. Facebook takes full page ads in newspapers, which typically hate what it has done to their revenues, to try and rescue its reputation. Does Zuckerberg's statement reassure? I am doubtful. Begs too many questions perhaps pic.twitter.com/IHIQbsOxk8

— Robert Peston (@Peston) March 25, 2018
Facebook founder and CEO Mark Zuckerberg admitted the company's fault for not doing enough to protect its users' privacy. He then issued full-page 'apology ads' in several US and British newspapers.
DETAILS TO FOLLOW