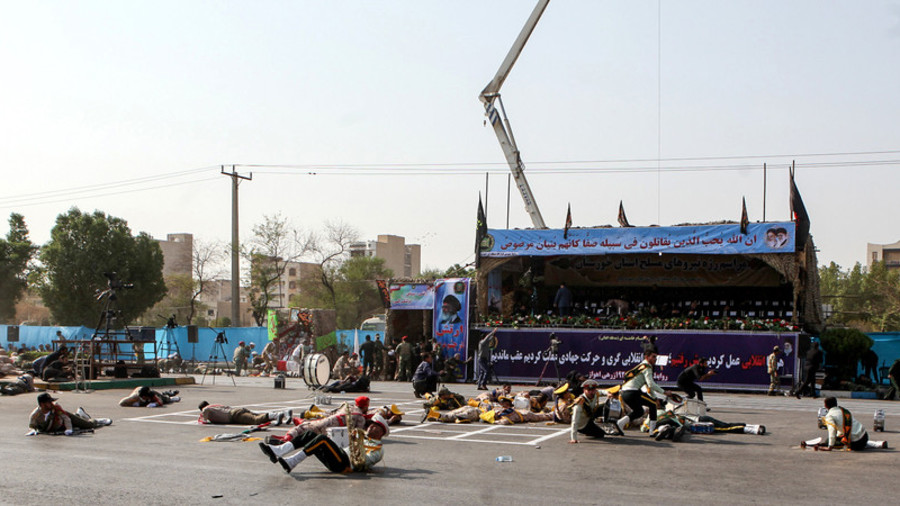 Following a deadly attack on a military parade in southern Iran, the country's foreign minister said that regional sponsors of terrorism and their "US masters" are to be held accountable for such assaults.
Top Iranian diplomat Mohammad Javad Zarif vowed to respond "swiftly and decisively" after gunmen opened fire in Ahvaz on Saturday leading to multiple casualties. The minister claimed that the terrorists were sponsored and trained by "a foreign regime."
Iran holds regional terror sponsors and their US masters accountable for such attacks.
Terrorists recruited, trained, armed & paid by a foreign regime have attacked Ahvaz. Children and journos among casualties. Iran holds regional terror sponsors and their US masters accountable for such attacks. Iran will respond swiftly and decisively in defense of Iranian lives. pic.twitter.com/WG1J1wgVD9

— Javad Zarif (@JZarif) September 22, 2018
DETAILS TO FOLLOW