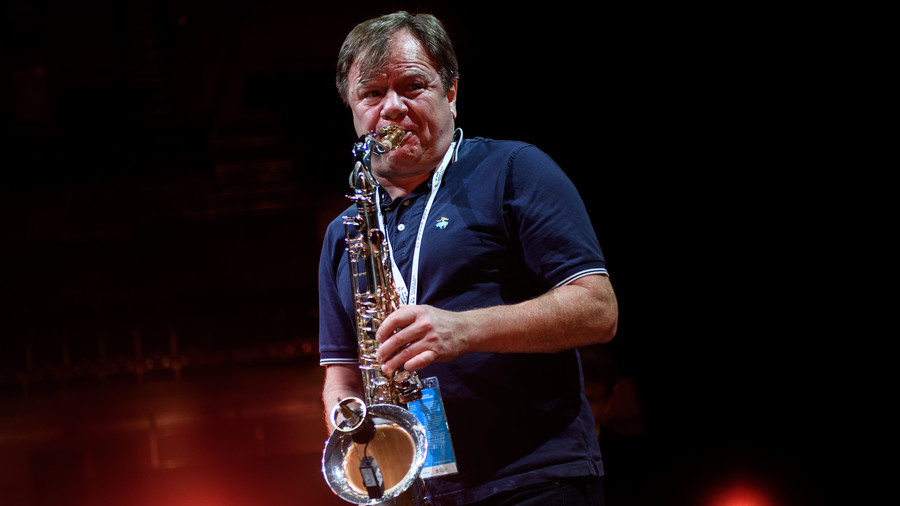 Prominent Russian jazz musician Igor Butman has won the US National Dialogue Award, becoming the first foreigner to receive the honor for building bridges through music where diplomacy has failed.
Together with the US jazz musician Wynton Marsalis, Butman was awarded the prize for helping create a "world where people co-exist peacefully, justly, and productively through dialogue across differences."
"Art and especially music itself has no borders, and our mission as musicians is to build new humanitarian bridges between nations and countries," Butman said at the award ceremony.
The award has been made annually since 2014 by the Sustained Dialogue Institute (SDI) founded by prominent US diplomat Harold Saunders, who played a key role in the 1978 Camp David negotiations between Egypt and Israel, as well as in the Iran hostage crisis. The list of the SDI Advisory Board members includes President Jimmy Carter and former Secretary of State Henry Kissinger.
Marsalis and Butman received the prize this year "in recognition of the monumental contributions they have made bridging divides through the arts, including through the use of music and student exchanges to bring young people and others together from across the world," the institute's statement, published on Facebook, said.
Before, the National Dialogue Award was only granted to US citizens, including Congresswoman Gabby Giffords and her husband astronaut Mark Kelly, as well as to the chief negotiator for the Northern Ireland Peace Process, George Mitchell.
Russian ambassador to the US Anatoly Antonov was invited to the event, and thanked the SDI for striving to keep Russia-US dialogue alive in tough times. The very name of the institute "speaks against mutual isolation in the face of disagreements and promotes the idea of "all-weather" dialogue even on the most contentious issues," he said at the ceremony.
Apart from Antonov, ambassadors and high-level diplomats from more than 20 countries attended the event. "This is positive proof that despite worldly challenges, these collaborations unite us. Cultural diplomacy can bring peace to the world," SDI president Mark Farr said.
Butman is a well-known Russian jazz musician, whose Moscow Jazz Orchestra has toured across the globe. Last year, he organized the first jazz conference in Russia called "Jazz Across the Borders", which was attended by more than 1,000 people from 32 countries.
If you like this story, share it with a friend!