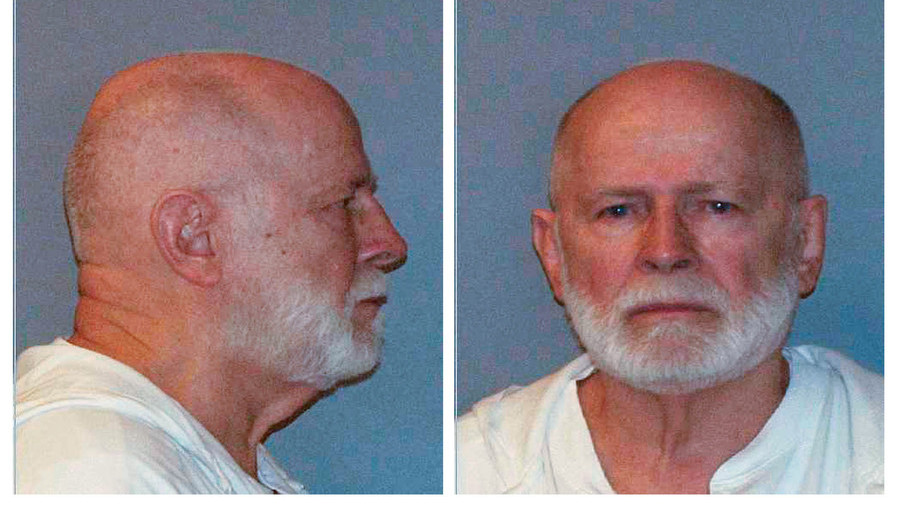 Notorious Boston mobster James 'Whitey' Bulger has been killed inside a federal prison in West Virginia. The 89-year-old was serving a life sentence for the murders of 11 people, among other racketeering crimes.
Boston reporter Michele McPhee broke the news on Tuesday morning, citing unnamed prison officials. Officials at the facility, USP Hazelton in West Virginia, confirmed the news a short time later.
SOURCES: EXCLUSIVE
Whitey Bulger was killed at new West Virginia prison.

— Michele McPhee (@MicheleMcPhee) October 30, 2018
Bulger had just been transferred to Hazelton on Tuesday. Beforehand, the mobster had been held in an Oklahoma transfer facility since last week, and Florida's Coleman II penitentiary since 2014.
Before his arrest in 2011, Bulger had been one of the FBI's most wanted fugitives for 16 years, since 2001 occupying the number 2 slot on the agency's list behind Osama bin Laden. Now the FBI has opened an inquiry into Bulger's death.
The son of one of Bulger's victims said he was "surprised and pleased" to hear the news on Tuesday.
"I'm surprised and pleased. I didn't think anyone was going to get to kill him. I thought he would die an old man in jail," Tommy Donohue told Newsweek. "This is happy news for our family."
Bulger's long and sordid career of criminality included stints racketeering, organizing illegal gambling, extorting drug dealers, trafficking arms, and hijacking trucks. When he was sentenced to two life sentences in 2013, judge Denise Casper told Bulger that such a sentence was appropriate, given the "unimaginable" and "agonizing" suffering he had inflicted on his victims.
Think your friends would be interested? Share this story!