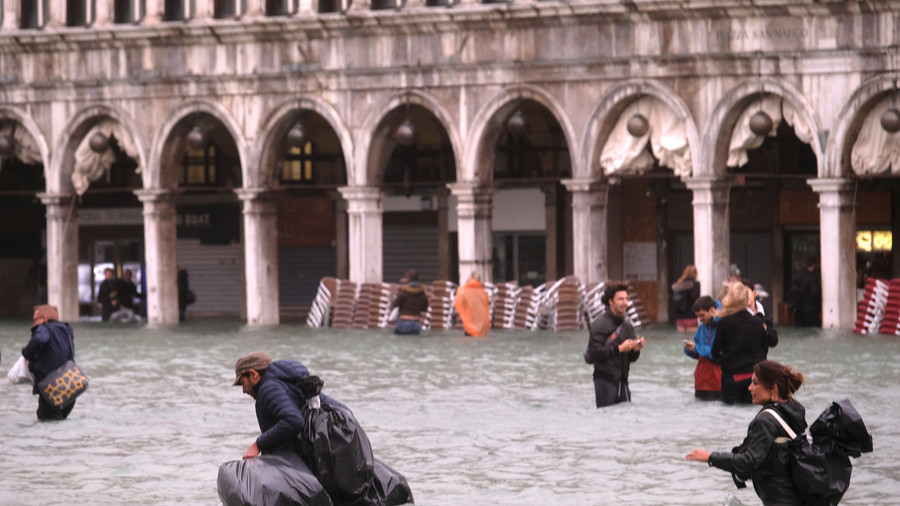 Three-quarters of the Italian city of Venice is currently under water after a storm system brought strong winds which rose water levels and toppled trees. Four people have been killed.
Water levels rose more than five feet (156cm / 61.4 inches), with photos showing locals and tourists wading their way through it.
Speaking on Monday, Venice Mayor Luigi Brugnaro said a series of underwater barriers would have prevented the rising water levels. That project, dubbed 'Moses,' has been long delayed, with cost overruns and corruption scandals to blame.
Like this story? Share it with a friend!