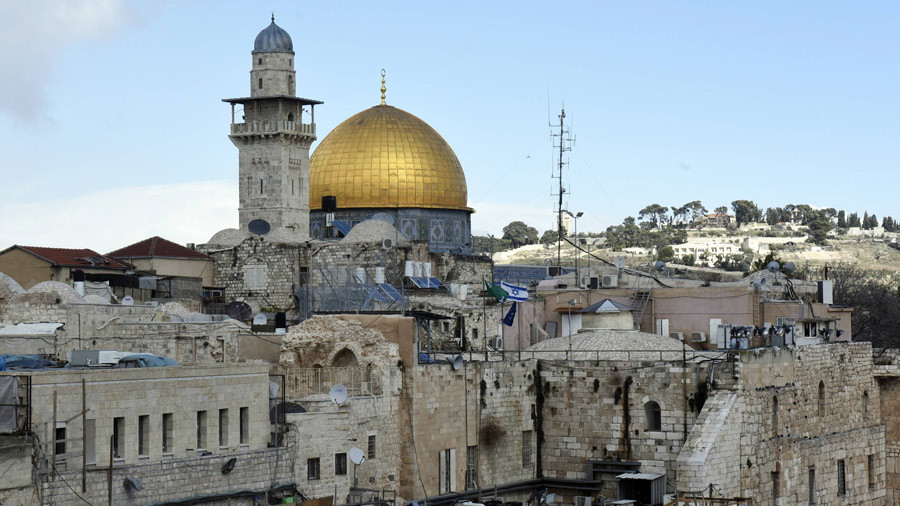 The UN General Assembly (UNGA) is holding a rare emergency meeting on the US decision to recognize Jerusalem as Israel's capital. The meeting is taking place at the request of Arab and Muslim nations.
On Monday, the US vetoed a UN Security Council (UNSC) resolution on Jerusalem, which had demanded that the American decision to recognize the city as the Israeli capital be withdrawn. All other UNSC members voted in favor of the document.
The emergency gathering has already met an angry response in Washington, with the US leadership voicing threats towards UN member states which would back the UN resolution against its Jerusalem decision. US envoy to the UN Nikki Haley said Washington would be "taking names."
Trump also suggested that countries which vote in favor of the resolution at the UN General Assembly will lose money. "Let them vote against us," he said. "We'll save a lot. We don't care. But this isn't like it used to be where they could vote against you and then you pay them hundreds of millions of dollars… we're not going to be taken advantage of any longer."
The US threats were condemned by Turkey, with the country's President Recep Tayyip Erdogan stating that Trump "cannot buy Turkey's democratic will."
"I hope and expect the United States won't get the result it expects from there (the UN General Assembly) and the world will give a very good lesson to the United States," Erdogan said during a speech in Ankara on Thursday ahead of the meeting.