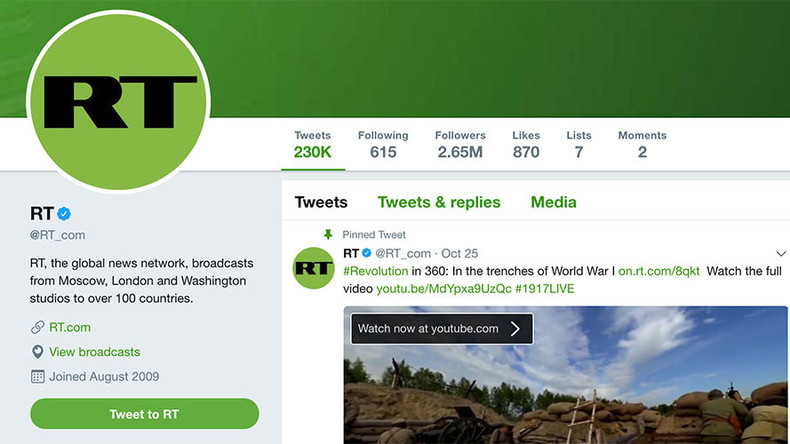 Twitter has banned RT and another Russian news outlet, Sputnik, from placing any advertisements. The action comes after they "attempted to interfere with the election on behalf of the Russian government."
The social network says it will give away money already earned from the two companies.
"Early this year, the US intelligence community named RT and Sputnik as implementing state-sponsored Russian efforts to interfere with and disrupt the 2016 presidential election, which is not something we want on Twitter," the California-based company said in a statement on its blog.
"Twitter has made the policy decision to off-board advertising from all accounts owned by Russia Today (RT) and Sputnik, effective immediately," Twitter said.
READ MORE: Revealed: How Twitter pushed RT to spend big on 2016 US election
MORE TO FOLLOW