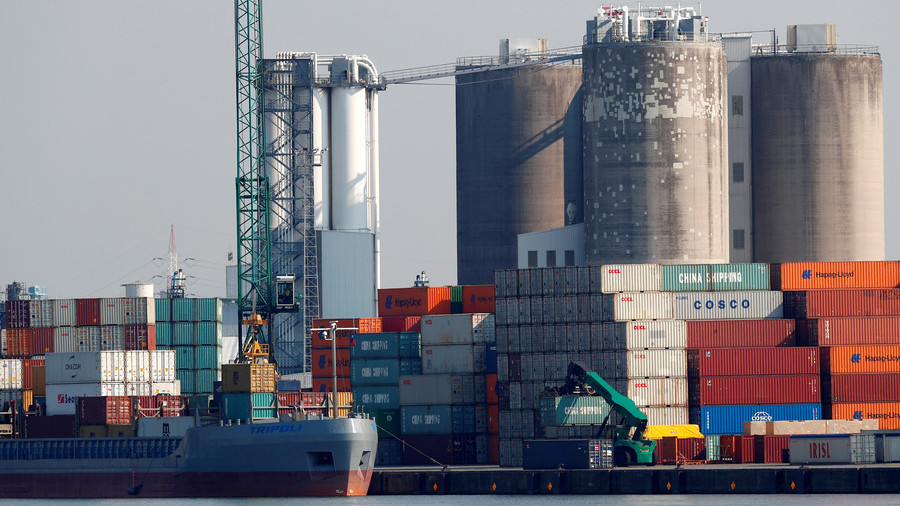 Toxic smoke from a massive smoldering fire has triggered an evacuation in the Port of Antwerp. Firefighters are still battling the blaze, which produces "poisonous substances," according to officials.
Some 5,000 tons of nickel sulfide caught fire in a warehouse of one of Europe's largest seaports, the Port of Antwerp, on Saturday afternoon.
All vessels and business within 6,000 feet from the fire have been evacuated, RTL broadcaster reported.Local authorities have urged people who live nearby to keep their windows closed due to danger from the smoke​​​.
Update #smeulbrand: Dit is de zone van bedrijven die momenteel geëvacueerd wordt in de #haven. Woon of werk je hierbuiten, dan is de hinder wellicht beperkt. Toch last van geur of rook? Sluit dan ramen en deuren en schakel ventilatie uit. pic.twitter.com/Asix2ayL7q

— Brandweer Zone Antwerpen (@BZAntwerpen) August 12, 2018
MORE TO FOLLOW