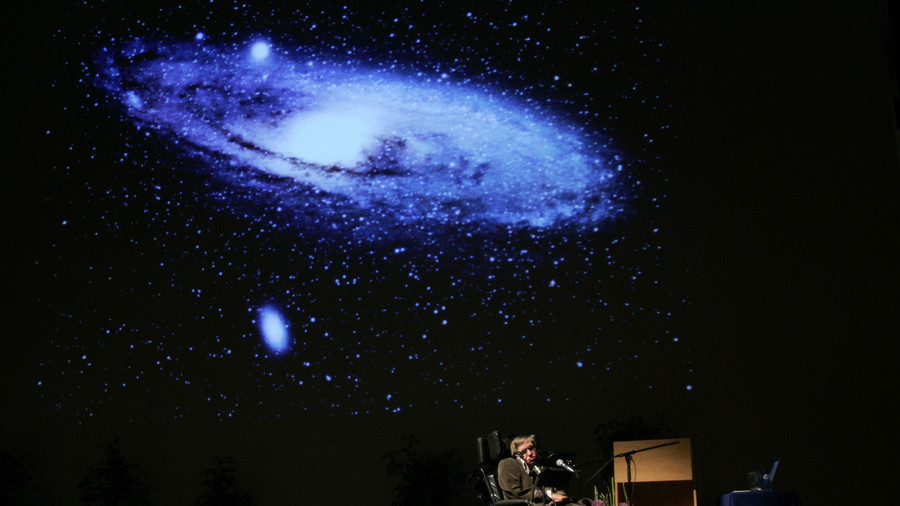 In tribute to legendary physicist Stephen Hawking RT 360 takes you on a journey around the Earth to view our planet. It's a perspective seen only by astronauts and cosmonauts on board the International Space Station.
The captivating timelapse footage shows Earth from dawn to dusk, giving the space station's unique vantage point of a day on our planet. "We are by nature explorers, motivated by curiosity, this is a uniquely human quality," we hear Hawking saying as the ISS speeds around our world.
This short time lapse gives those of us on Earth a unique glimpse of our home planet. You can turn the camera towards our planet, witness the astronauts at work or gaze out into the seemingly infinite darkness of space.
As with many of us, Hawking always dreamed of space flight, but few ever experience it. However, this may not always be the case – the physicist was "convinced that humans need to leave Earth" because "spreading out may be the only thing that saves us from ourselves."
'If aliens visit us, the outcome would be much as when Columbus landed in America, which didn't turn out well for the Native Americans' – Great quotes from stellar physicist Stephen Hawking https://t.co/vyoQrFPPwT

— RT (@RT_com) March 14, 2018
Think your friends would be interested? Share this story!