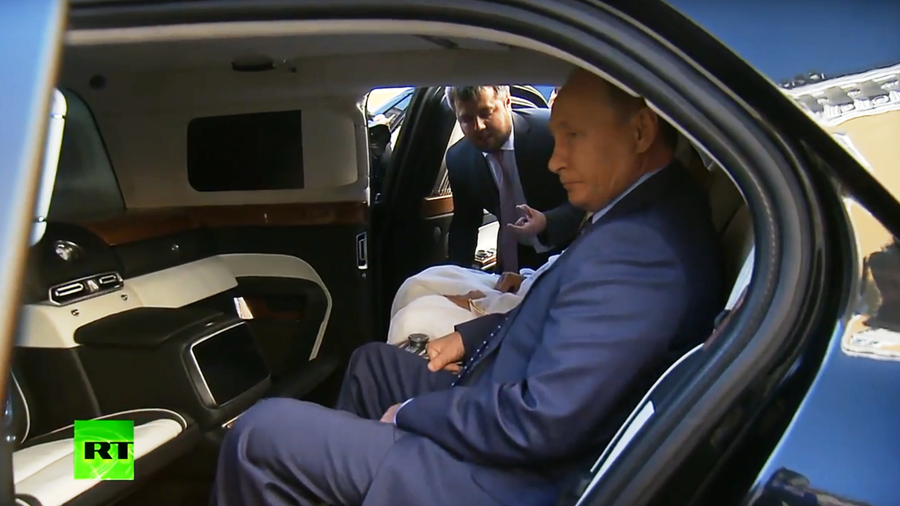 Russian President Vladimir Putin showed off the interior of the brand-new addition to his motorcade to Crown Prince of Abu Dhabi Mohammed bin Zayed Al Nahyan, who is visiting Moscow.
Following talks, Putin invited the prince, nicknamed MbZ, to check out his car from the new 'Kortezh' ('Motorcade') line. As they approached the black limo parked near the Grand Kremlin Palace, Putin told his guest the car is a little bit bigger than a Mercedes.
"It's very comfortable," MbZ said sitting inside with Putin.
If you like this story, share it with a friend!