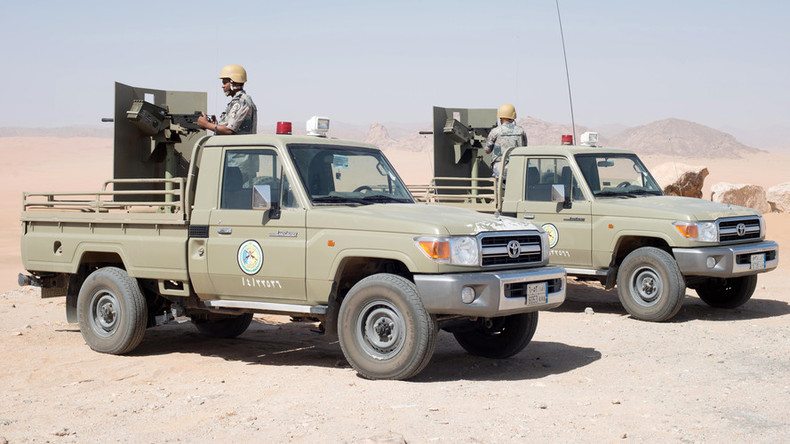 The Saudi-led military coalition announced Monday that it is temporarily closing all of Yemen's land border crossings, sea ports and airports in response to a ballistic missile that targeted Riyadh on Saturday.
The missile was intercepted northeast of the Saudi Arabian capital, according to state media. Yemeni Houthi rebels claimed responsibility for the missile launch, Al Jazeera reported, citing a spokesman for the rebels. The missile had a range of more than 800km (500 miles) and flew more than 500km (300 miles) over the border.
READ MORE: Saudi Arabia says it intercepts ballistic missile northeast of Riyadh
According to the coalition's statement, cited by AP, the ban is temporary and will "take into account" humanitarian efforts in Yemen. The coalition blames Iran for supplying the missile to the Houthis, who say they produced the Volcano-1 themselves.
The Saudi Arabian civil aviation authority said that the missile, which landed on the grounds of the King Khalid International Airport, caused no damage to the airport's facilities. In a statement to passengers, the airport said that no flights were delayed. Unverified videos from the scene showed people scattering in panic, with smoke, sirens and loud explosions in the background.