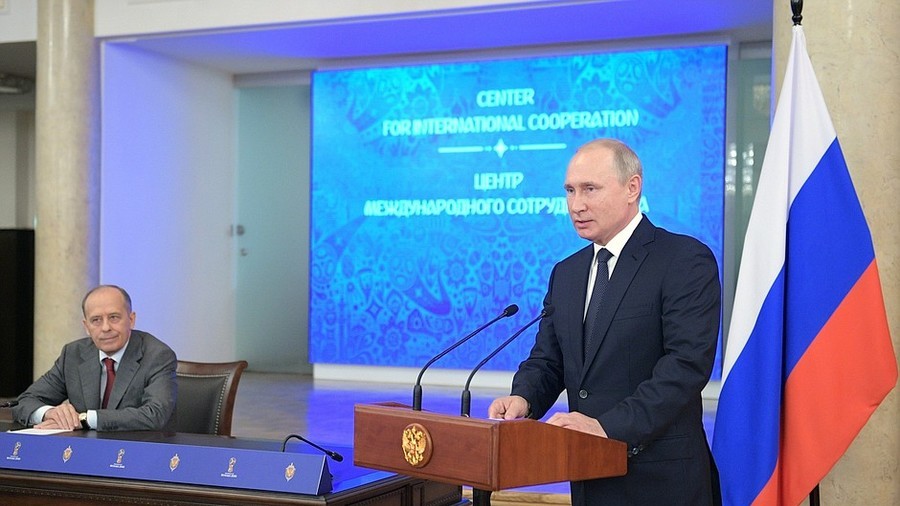 Russia has come under nearly 25 million cyber attacks targeting its critical information systems and infrastructure during the FIFA World Cup tournament, Vladimir Putin revealed.
"Throughout the duration of the World Cup, we neutralized almost 25 million cyber attacks and other criminal activities against the information infrastructure of Russia, which, in one way or another, were associated with the holding of the World Cup," the Russian president said.
Speaking at a meeting dedicated to the security of the World Cup, Putin thanked the representatives of 55 special services and law enforcement agencies from 34 countries which helped ensure security during the month-long tournament.
In preparation for the World Cup, security services had to run background checks on more than two million people, ranging from construction workers to volunteers. Putin also noted that security services were responsible for continuously sweeping all venues for any "radiation, chemical, biological, and explosive" threats.
Think your friends would be interested? Share this story!
Let's block ads! (Why?)
RT World News