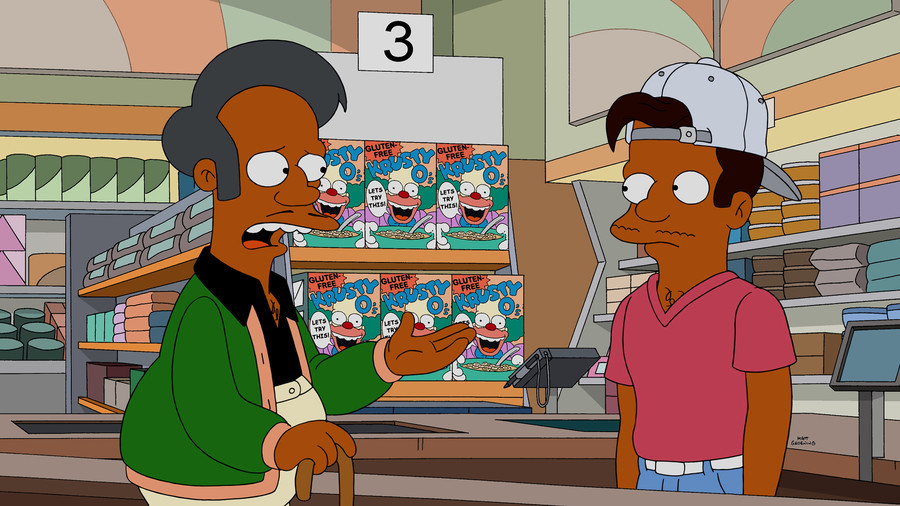 Critics may think it's just another case of political correctness gone mad, but now even actor Hank Azaria has lent his support to those unhappy about his voicing of 'The Simpsons' character Apu Nahasapeemapetilon.
The actor, who voices a number of characters on the long-running cartoon, addressed the controversy during an appearance on 'The Late Show' with Stephen Colbert. The show has come under fire in recent weeks after a new documentary, 'The Problem with Apu', claimed that the character was a stereotype of Indian immigrants to the US. Azaria now says he is willing to "step aside" if producers wanted to cast an Indian voice actor to take over the character.
READ MORE: Robot racism: Bias extends to humanoids, study finds
"I think the most important thing is to listen to Indian people and their experience with it," Azaria said. He also added that he wanted a more diverse writing staff working on the cartoon. "I really want to see Indian, South Asian writers in the writers room…including how [Apu] is voiced or not voiced. I'm perfectly willing to step aside. It just feels like the right thing to do to me."
READ MORE: 'Mollycoddled, entitled and spoilt': Head teacher under fire over Millennial tirade
Twitter users had a mixed reaction to the news that Azaria is willing to step down as the voice of the beloved Indian convenience store owner, with some decrying and defending the PC culture that gave rise to the controversy.
READ MORE: Ladies who crunch outraged over Dorito's women-friendly snack
The maker of the documentary, Hari Kondabolu, also took to the social media platform to register his appreciation to Azaria for addressing the issue.
But what do you think? Is Apu an outdated and racist stereotype of a south Asian convenience store owner? Or are all these bearded lefty snowflakes manufacturing another controversy as a means to signal their virtue to like-minded liberals in their social media echo chambers? Let us know…