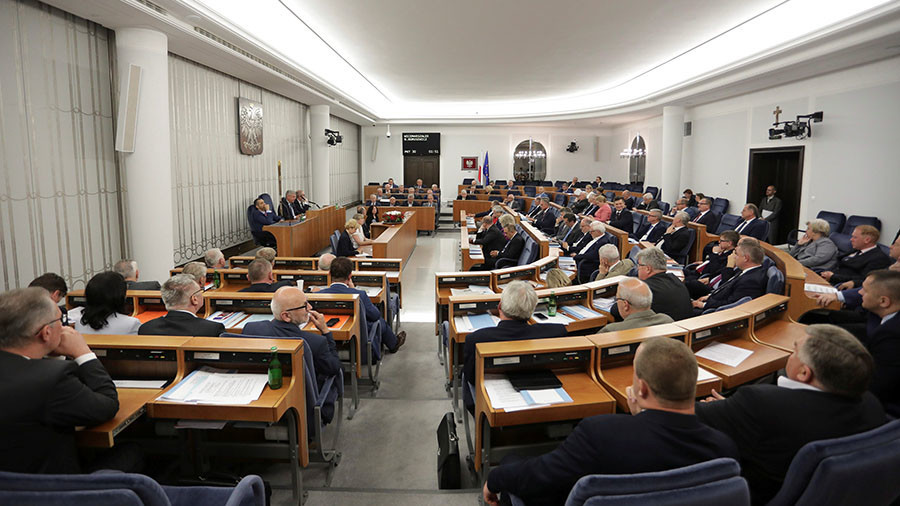 Poland's Senate has approved a bill that outlaws blaming Poles for the atrocities committed in WWII death camps on Polish soil, or even using the phrase "Polish death camp." The bill earlier infuriated Israeli leaders.
The upper house of the Polish parliament approved the bill with 57 votes for the motion and 23 against. There were two abstentions. To become law, it now needs only to be signed by the country's president Andrzej Duda.
Under the new legislation, using the phrase "Polish death camp" or otherwise implying that Poles were complicit in Nazi crimes during the WWII-era can result in up to three years in jail.
READ MORE: Poland's Holocaust-related law triggers backlash from Israel
DETAILS TO FOLLOW