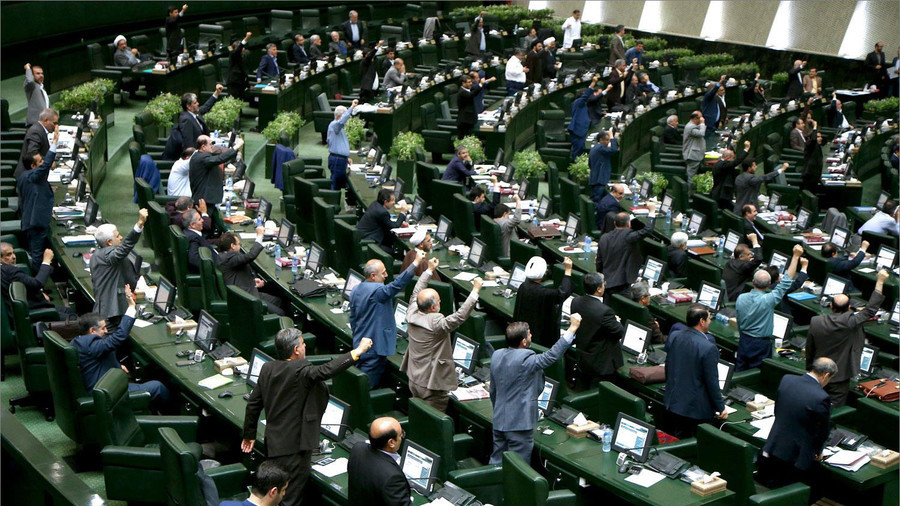 In a rare statement Iran's Supreme Leader Ayatollah Ali Khamenei has lashed out at the country's authorities, accusing them of poorly handling internal issues. The mismanagement is even worse than US sanctions, he said.
"It is not that the sanctions do not play a role; but a major part of the situation is the result of [government's own] actions," Khamenei said, according to Irna, as he was addressing thousands of Iranians in Tehran on Monday.
The supreme leader added that if Tehran acted "better and stronger" itself US sanctions would have not been so harmful.
READ MORE: Rouhani blasts Trump's 'psychological warfare' as Iran braces for US sanctions
The US reinstated certain economic sanctions against Iran last week, with President Trump promising more to come in November. The restrictive measures had been lifted under the historic Joint Comprehensive Plan of Action (JCPOA), but Washington unilaterally withdrew from the landmark deal despite international condemnation, including from its EU allies. The 2015 agreement placed tight controls on Tehran's nuclear program in exchange for the lifting of international sanctions. Iran's commitment has been confirmed by the IAEA since then.
Think your friends would be interested? Share this story!