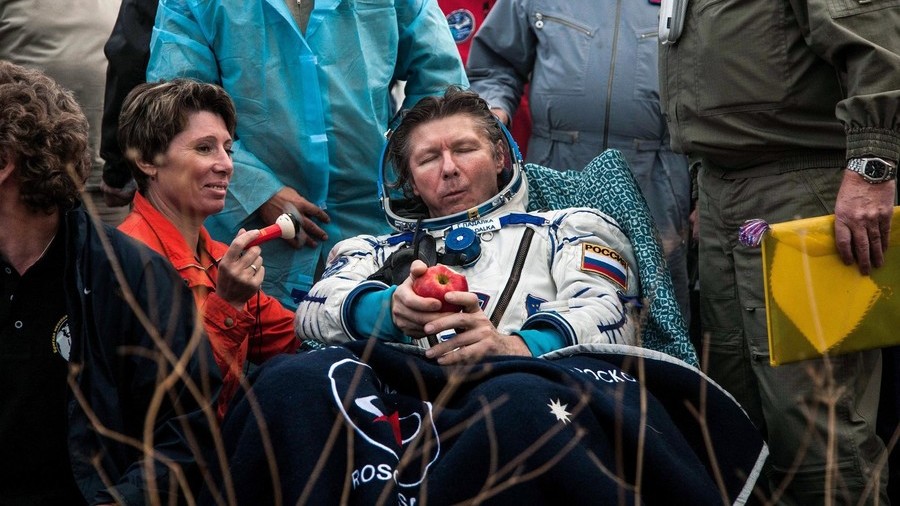 Over 400 reporters, photographers, and bloggers from 35 countries came to the Hermitage in St. Petersburg to showcase the good journalism can do against a background of growing weaponization of the media across the world.
"We wanted the journalists from the various countries not to discuss each other, but to talk to each other directly," Natalya Podlyzhnyak, one of the organizers of the 13th edition of the annual Dialogue of Cultures forum, told RT. "And it is exactly because of this background of hostility, subjectivity and tendentiousness that we use the Hermitage as the site – a place where the world cultures are represented in their variety, but also their unity."
Over three days last week, amid the opulent surroundings of what was once the residence of the Russian Tsars, huddles of media figures darted between exhibitions, lectures and master-classes given by established professionals.
Among the highlights: a documentary by Norwegian filmmaker Kyrre Lien, who has spent the past three years trying to get in touch with "internet warriors" – those responsible for the most voluminous, aggressive, and passionate comments online – to try and understand what motivates people to spend hours each day screaming into the virtual void. A US trucker, a disabled Brit, a Lebanese refugee are just some who agreed to meet him offline, no longer separated by the safety of the screen.
In a heartbreaking photo project Egyptian photo journalist Roger Anis took pictures of closets full of colorful unworn dresses owned by local women, who dream but do not dare to appear in them in public.
"It is a true story about almost every Egyptian girl or women I know that you will always find something in her closet that she never wears or wore it once and never did again because what she faced in the street or even among her own family and friends," he explained. "If you find a society where people cannot wear what they want I believe that they also cannot talk and think about all what they want or do not want."
Others were less explicitly political but also tried to find a shared humanity. World Press Award-winning photographer Andrew McConnell traveled to the space port of Baikonur in the Kazakh steppes for three years, to photograph tribal herdsmen living next door to rockets launching into orbit, to document the attention-filled days of the cosmonauts, and the routine existence of the thousands of tech engineers, working in harsh conditions. Scotland's flame-haired Kieran Dodds took portraits of ginger people in his homeland, and those in Russia, seeing whether their geographical or physical identities dominated. And a three-man Indian documentary team searched for old Soviet children's books translated into Hindi when they were growing up themselves, but now forgotten, and digitized them in a bid to restore waning cultural ties between the two major powers.
Although visual stories are an obvious meeting point for multi-lingual forums such as this one, Podlyzhnyak believes that journalism can still develop most as a visual medium – as long as it has something to say.
"A new language is developing that explains the world through visualization. Stories without voiceovers, stories told through emoji, and whatever other format will appear next month, it is impossible to guess. This is a new international language," she tells RT. "But the important thing remains the depth behind the image. It's not about pressing the button, and uploading the pic, but seeing and talking to people behind all the government policies, restrictions and sanctions."
Think your friends would be interested? Share this story!