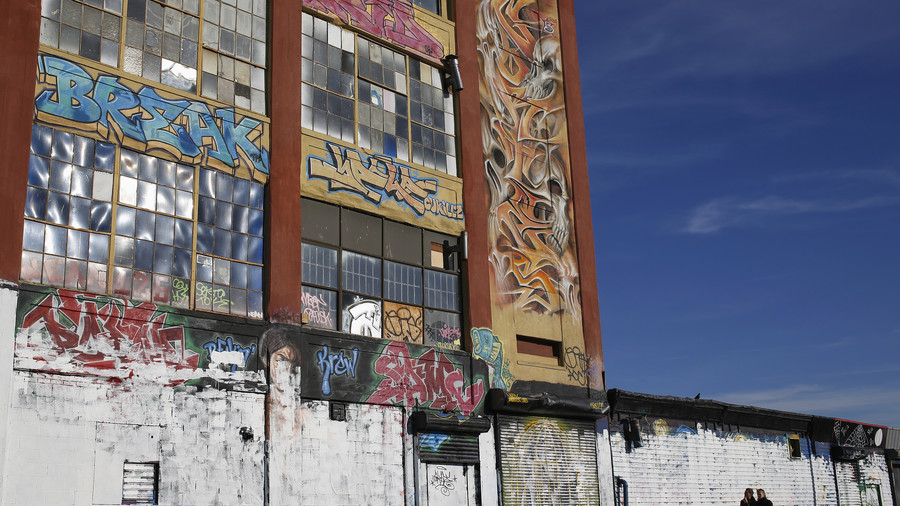 A New York judge has awarded a group of graffiti artists $ 6.7 million after buildings that displayed their work were destroyed to make way for luxury condos.
The artwork had been displayed for decades in an area of Queens known as '5Pointz.' The graffiti had become a huge tourist attraction, drawing in thousands of visitors daily until it was torn down in 2014.
Some 21 graffiti artists sued Jerry Wolkoff, the owner of the buildings, last year under the Visual Rights Act of 1990 – which protects artists' rights to their work, even if someone else owns it physically.
If you've never heard of #5Pointz, I had the luck to live in Queens where this artist collective once stood. Once a water meter factory, it was leased to artists in the 1990s by the same owner who razed in 2014. It's now a condo development. pic.twitter.com/By01aarl4G

— Ryan O\'Horo (@redteamwrangler) February 12, 2018
In November 2017, a federal jury sided with the artists in their case over the destroyed art, and US District Judge Frederic Block ruled Monday to award damages. Block said that the recognized works of art were "wrongfully and willfully destroyed" by a remorseless landlord.
READ MORE: Banksy mural in Calais erased during building revamp (PHOTOS)
The graffiti had become the "world's largest collection of quality outdoor aerosol art," Block said, as cited by AP. The judge added that he was impressed with how many pieces "spoke to the social issues of our times."
Block praised the "respectful, articulate and credible" artists and lambasted Wolkoff, who admitted allowing the artists to work there for decades, saying that he "has been singularly unrepentant. He was given multiple opportunities to admit the whitewashing [which took place the year before the buildings came down] was a mistake, show remorse, or suggest he would do things differently if he had another chance."
"Wolkoff could care less. As he callously testified," Block added. "The sloppy, half-hearted nature of the whitewashing left the works easily visible under thin layers of cheap, white paint, reminding the plaintiffs on a daily basis what had happened. The mutilated works were visible by millions of people on the passing 7 train."