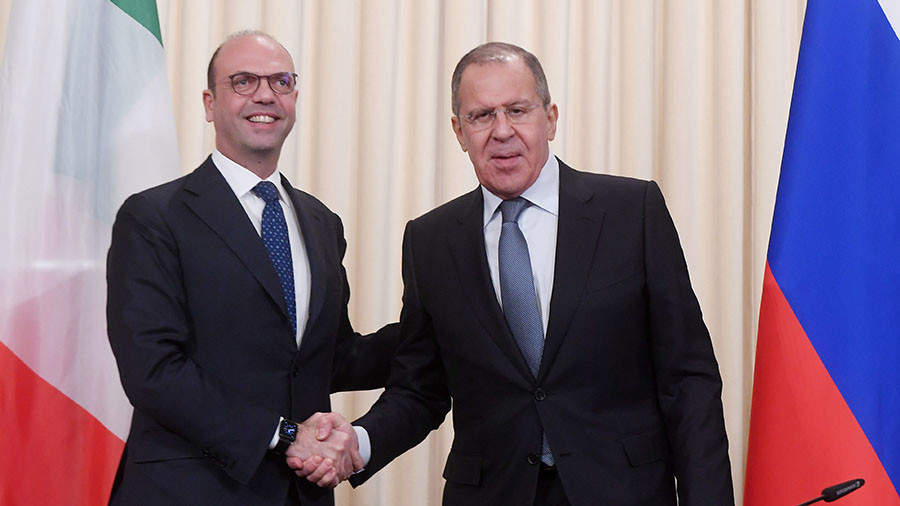 Italy's anti-establishment Five Star Movement (M5S) and Euroskeptic party Lega Nord reportedly want to get rid of anti-Russian sanctions in their coalition deal. A source confirmed to RT that Russia is part of the agreement.
A draft of a joint program of the two parties was leaked and published by Italian media on Thursday. The 40-page document reportedly calls for end to treating Russia as a threat and refers to it as a partner, calling for more openness towards it.
RT has received confirmation from M5S that Russia is indeed mentioned in the program. "We can confirm that in the draft of the agreement there is [a part about] the Russians, but it's not official," an M5S source told RT.
If you like this story, share it with a friend!