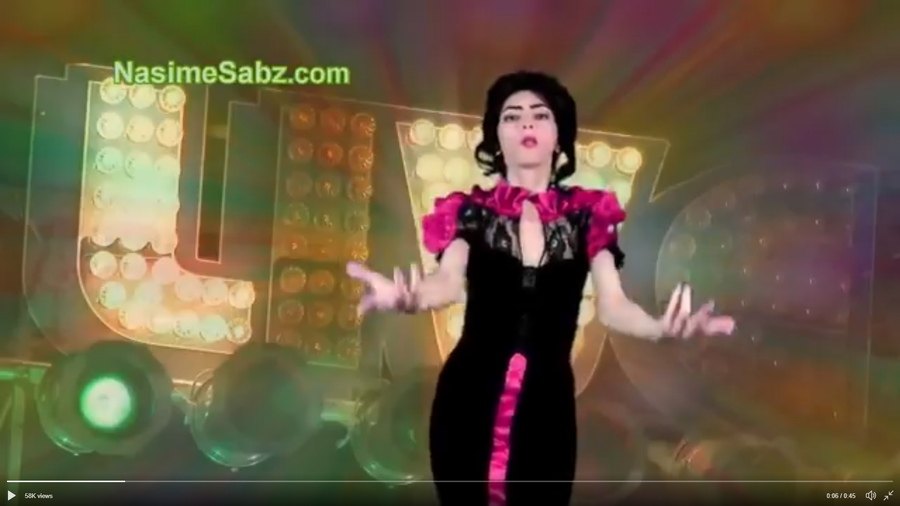 Three people were shot when Nasim Najafi Aghdam opened fire at Youtube's HQ in California. Her videos offer a startling insight into the vegan bodybuilder's inner world.
The 39-year-old from San Diego also went by the name of Nasime Sabz, which means "Green Breeze" in Persian. She also harbored a grudge against the video-sharing platform. On her website, which has since gone offline, she accuses YouTube of "filtering my videos to reduce views & suppress & discaurage [sic] me from making videos."
Aghdam, who was of Persian origin, had at least four YouTube channels in English, Farsi and Turkish. All of her channels on social networks have now been suspended. However this has not stopped social media users sharing her videos, which have raised more than a few eyebrows.
"Make the lie big, Make it simple, Keep saying it, And eventually they will believe it," says one quote posted on Aghdam's website, which she attributes to Adolf Hitler.
She was also a determined vegan activist, who once filmed a zany music video featuring her pet rabbit to promote veganism.
On her website, Aghdam also takes aim at an unnamed force in US society which she accuses of "manipulating science," promoting "sexual degeneration in the name of freedom….. & turning people into programmed robots."
Three people were wounded after Aghdam opened fire at YouTube's campus in San Bruno, California on Tuesday. She took her own life at the scene, police said.
Aghdam was "upset with the policies and practices of YouTube," San Bruno police chief Ed Barberini said at a press conference on Wednesday. "This appears to be the motive for this incident."
The identities of the wounded have not been made public.
Think your friends would be interested? Share this story!