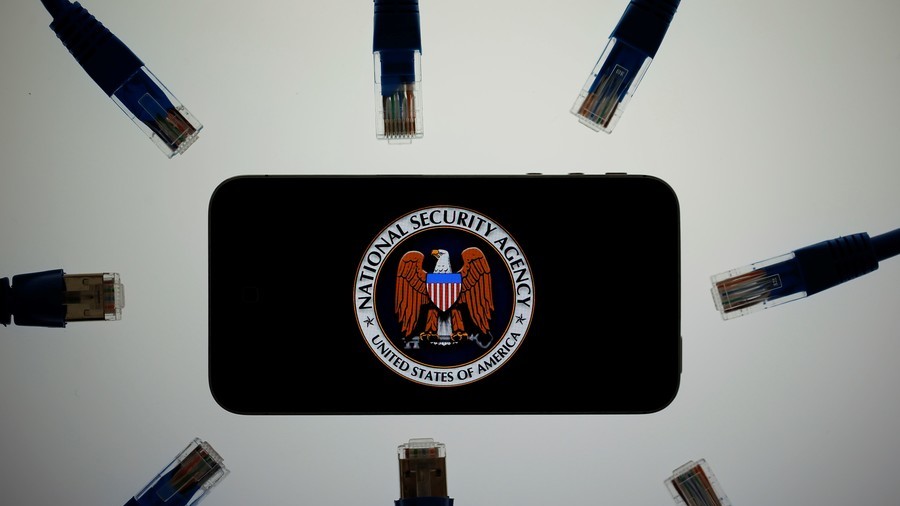 The US House of Representatives has voted in favor of renewing Section 702 of the Foreign Intelligence Surveillance Act (FISA), allowing for electronic surveillance of non-Americans amid conflicting messages from the White House.
FISA Section 702 allows the US government to pull in communications from foreign nationals, but does not permit surveillance of US citizens, even if they are suspected of criminality or terrorism. It has been regarded as a key feature for NSA surveillance programs and widely criticized by privacy advocates.
The House voted 256-164 in favor of renewing the act for six years. It will now go before the US Senate.
Ahead of the vote, US President Donald Trump hit out at the key intelligence provision.
"House votes on controversial FISA ACT today." This is the act that may have been used, with the help of the discredited and phony Dossier, to so badly surveil and abuse the Trump Campaign by the previous administration and others?

— Donald J. Trump (@realDonaldTrump) January 11, 2018
It came less than 24 hours after the US president's own press secretary issued a statement detailing how the administration opposed a change to FISA and called for its reauthorization. Rep. Justin Amash (R-Mich) led a bipartisan group of lawmakers demanding changes to Section 702 that would limit more strictly the way intelligence officials can collect communications that involve Americans, but their amendment failed.
"The Administration strongly opposes the 'USA Rights' amendment to the FISA Amendments Reauthorization Act, which the House will consider tomorrow," the statement from the White House read.
"This amendment would re-establish the walls between intelligence and law enforcement that our country knocked down following the attacks of 9/11 in order to increase information sharing and improve national security. The Administration urges the House to reject this amendment and preserve the useful role FISA's Section 702 authority plays in protecting American lives."
Trump later updated his stance through a tweet declaring that the country needs FISA.
With that being said, I have personally directed the fix to the unmasking process since taking office and today's vote is about foreign surveillance of foreign bad guys on foreign land. We need it! Get smart!

— Donald J. Trump (@realDonaldTrump) January 11, 2018
Wednesday's vote to renew the surveillance law brought a number of reactions from members of Congress, including Senator Rand Paul's suggestion that he will filibuster the act in the Senate.
The highest responsibility of our government is to keep our country safe. Reauthorizing this terrorist tracking program ensures our intelligence community has every tool they need to deter and eliminate foreign terrorists who seek to do us harm. pic.twitter.com/IIV64drbvi

— Paul Ryan (@SpeakerRyan) January 11, 2018