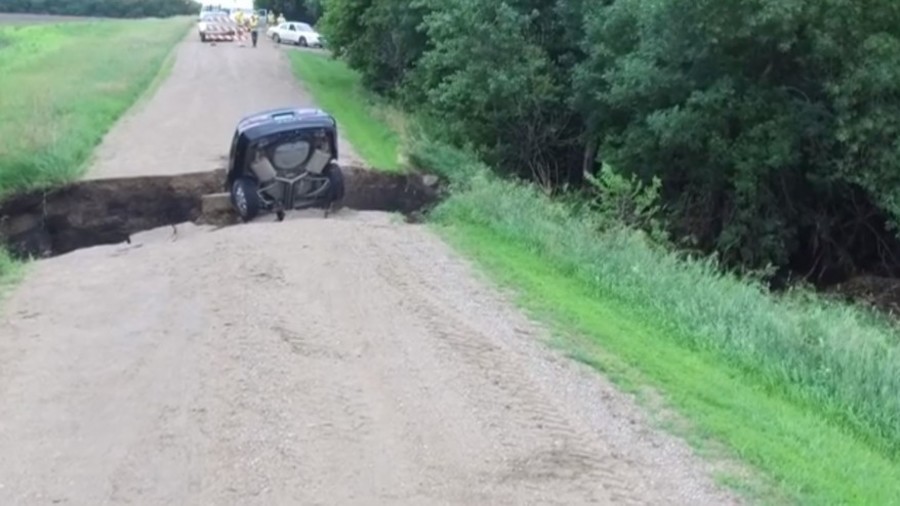 Mother Nature flexed her muscles in Minnesota this week as torrential downpours almost claimed the life of a 16-year-old motorist after his car was swallowed by a sinkhole that opened up on a road.
The teenager was on his way to work on a local farm near Redwood Falls when he accidently drove into a massive hole that had recently been cut away in the road by heavy rainfall.
READ MORE: Sinkhole city: Russian settlement being slowly consumed (VIDEO)
According to Renville County Sheriff's Office, the boy was lucky to survive the incident without serious injury. "The 16-year-old driver was very lucky to have escaped without any injuries thanks in part to his seat belt and air bags," a Renville County Sheriff's Office spokesperson said.
The driver was reportedly able to free himself from the crash car by smashing a back window. Police footage from the scene shows the dark colored vehicle upright in a large trench as water flows near the bonnet. It's unclear if the car will ever drive again.
Like this story? Share it with a friend!