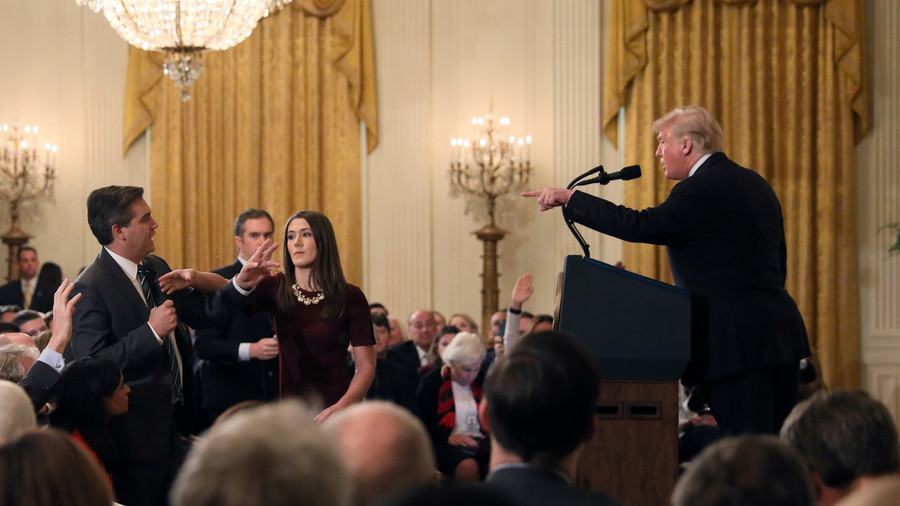 CNN has filed a lawsuit against the Trump administration over the revocation of press credentials from its reporter Jim Acosta. The suit alleges the ban violated both First and Fifth Amendment rights of the network and reporter.
The lawsuit was announced by CNN on Tuesday. The network is also asking the court for an "immediate restraining order requiring the pass be returned to Jim."
Both CNN and Acosta are plaintiffs in the lawsuit, and there are six defendants: Donald Trump himself, White House Press Secretary Sarah Sanders, Chief of Staff John Kelly, his aide for communication Bill Shine, Secret Service Director Joseph Clancy, and the unidentified Secret Service officer who took the pass from Acosta.
"While the suit is specific to CNN and Acosta, this could have happened to anyone," the network said. "If left unchallenged, the actions of the White House would create a dangerous chilling effect for any journalist who covers our elected officials."
DETAILS TO FOLLOW