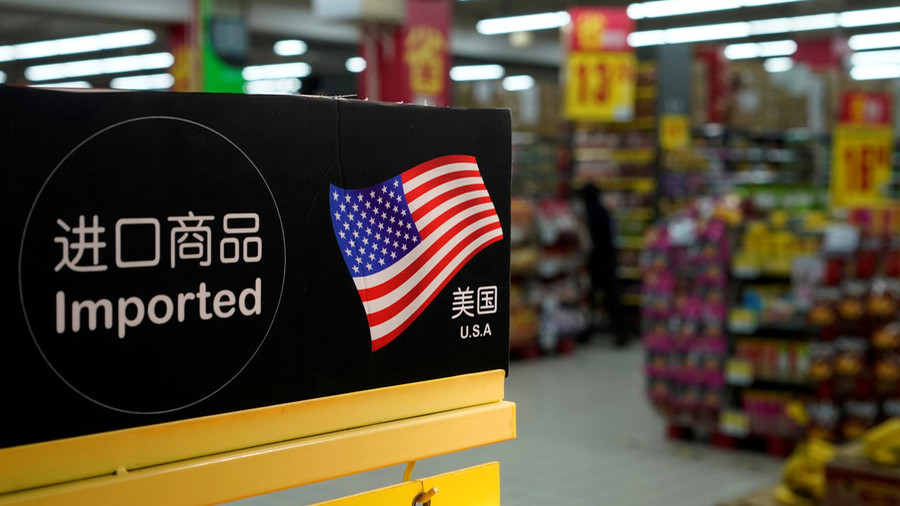 Responding to Donald Trump's threat to impose an additional $ 100 billion in tariffs on China, Beijing said it did not want a trade war, but was not afraid to "follow suit to the end" to protect its core economic interests.
"The Chinese position has been made very clear," according to a Friday statement by a spokesman for the ministry of commerce. Beijing doesn't seek to engage in an economic conflict, but in the worst-case scenario, it is "not afraid tofight a trade war."
Despite Beijing's repeated calls for negotiations to avoid an escalation of a trade war, Donald Trump on Thursday decided to adopt a harsher policy https://t.co/gVleRImJ4V

— RT (@RT_com) April 5, 2018
China "will follow suit to the end" should Washington disrespect its opposition to American "unilateralism and trade protectionism." What's more, it threatened to launch "a strong counterattack" and adopt adequate measures to "resolutely defend the interests of the country."
China also slammed Washington's unilateralism which, it says, undermines global free trade. Meanwhile, the Chinese economy will carry on with reforms and will continue to open up to the world in order to "safeguard the multilateral trading system" and promote the liberalization of global trade and investment, the ministry stated.
DETAILS TO FOLLOW