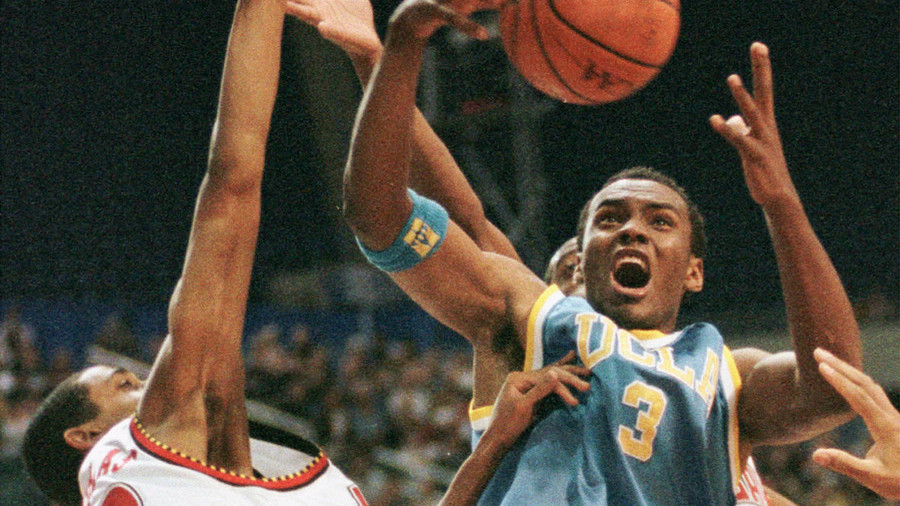 The body of former UCLA basketball player William 'Billy' Knight has been found on a roadway in Phoenix, Arizona just days after he posted a video online saying "this is probably my last message on Earth."
Knight, 39, published a six-minute video to YouTube on Sunday entitled "Billy Knight: 'I'm Sorry Lord'" in which he expressed remorse for his "life of sin" and complained of hearing voices. "I lied, I cheated and I stole," he said. "I isolated myself from my family members. I isolated myself from my friends. If this happens, you probably have a mental illness."
READ MORE: 'Biggest on-court fight in a decade' breaks out at Australia-Philippines basketball game (VIDEO)
During the video, Knight becomes emotional as he repeatedly references his faith and calls on people with mental health difficulties to reach out to loved ones. He also pays tribute to his brother Eric, saying he was guilty of treating his brother badly and hinted that he was leaving "some things" for him.
"I was a taker," Knight says. "That's why my life ended up where it is now. Life is not a game. You can't play around with life. It's serious."
The former basketball star's body was found along a roadway in downtown Phoenix at around 2.45am Wednesday, according to reports. The official cause of death is yet to be confirmed.
Knight played for UCLA from 1998-2002 and went on to have stints as a professional player in France and Japan. At the time of his death, he had been on the staff of the Northern Arizona Suns, a developmental G league team affiliated with the NBA's Phoenix Suns. The team issued a statement Tuesday saying officials were "deeply saddened" by his passing.
UCLA Basketball tweeted a tribute to Knight on Tuesday.
Our hearts are heavy after learning Billy Knight has passed away. We ask that the Bruin family keep Billy's loved ones in their thoughts during this difficult time. pic.twitter.com/9WssEUnvbY

— UCLA Basketball (@UCLAMBB) July 10, 2018
READ MORE: 'I knew things were gonna change': Rodman cries and plugs crypto in bizarre interview about N Korea
Knight is the second former UCLA star to die tragically in recent days. Tyler Honeycutt, 27, a standout player for the program before he was drafted by the Sacramento Kings in in 2011, was found dead Saturday morning after a reported shootout with police at his home in Los Angeles, according to the Los Angeles Daily News.
Think your friends would be interested? Share this story!