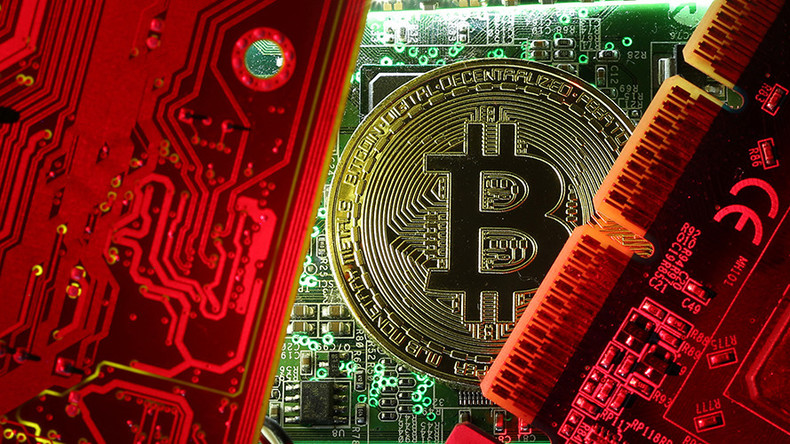 The price of bitcoin, the world's most popular digital currency, has rallied over 500 percent this year hitting another all-time high late Sunday of $ 6,306.58.
The new high was reached just ten days after the first breach of the $ 6,300 threshold. The virtual currency retreated slightly on Monday, trading at $ 6,195.50 at 11:35am GMT.
Experts say the reasons for the record-breaking rally are unclear, but the growing adoption and appetite for the cryptocurrency are propelling its price.
"We're seeing confidence in bitcoin growing steadily," cryptocurrency derivatives exchange trader Joseph Lee told CoinDesk. "It's great for adoption."
Bitcoin has been garnering attention from governments and regulators across the world. At the same time, opinions have been split on the future of cryptocurrencies.
The CEO of JPMorgan Jamie Dimon claimed it is fraud and is set to fail. He was echoed by Wikipedia founder Jimmy Wales, calling initial coin offerings (ICO's) outright scams and warning investors from participating. Nobel Prize-winning economist Robert Shiller called the cryptocurrency a fad comparing it to the bimetallism phenomena.
However, others like billionaire Peter Thiel suggest bitcoin has "great potential," saying people are "underestimating" the cryptocurrency. The founder and director of Standpoint Research, Ronnie Moas even predicts the price of bitcoin will grow tenfold in the next decade and overtake Apple's market capitalization.
Goldman Sachs recently said it's considering starting a new trading operation focused on bitcoin and other digital currencies. According to research firm Autonomous NEXT, around 70 hedge funds are currently investing in cryptocurrencies.