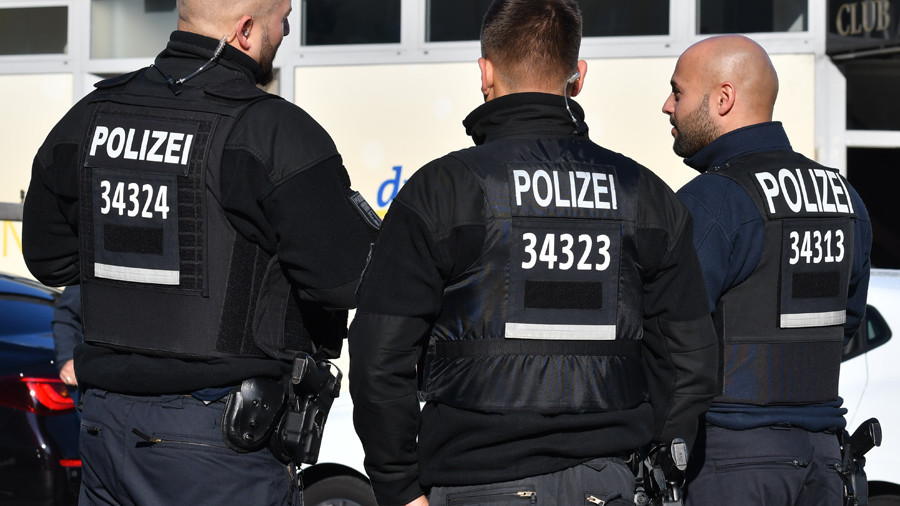 Authorities in Berlin are raiding the homes of suspected members of Islamic State (IS, formerly ISIS), the public prosecutor's office has said. Several people have been arrested, according to local media.
The prosecutor's office in Berlin tweeted about the searches, which took place early on Thursday. Bild reported that seven houses and other properties were searched.
Ermittlungen der GStA wegen Ausreisen zum "IS": Durchsuchungsmaßnahmen im Stadtgebiet dauern an.

— GenStA Berlin (@GStABerlin) December 14, 2017
Raids have been conducted in the Neukölln and Charlottenburg districts of the German capital, according to the Berliner Zeitung. Local media have reported arrests were made, though authorities have not confirmed those claims.
Bild also reported that the suspects could be linked to Anis Amri, the man who plowed a truck into a Christmas market in the German capital last year, killing 12 people and injuring dozens more. Earlier this month, the families of the victims wrote an open letter to Angela Merkel, accusing the chancellor of "inaction" in the face of terrorism.
READ MORE: German soldier charged with planning to kill top politicians in fake Islamist attacks
The Thursday raids come just four days after a "large amount" of ammunition was discovered near a Berlin Christmas market on Sunday, prompting police to sweep the area. Around 200 rounds of new 7.65-caliber ammunition were reportedly found in the stash. The cartridges were in sealed plastic bags and in their original boxes.
Last month, six Syrian asylum seekers who were suspected of being IS members were detained for allegedly plotting an attack against a "public target." Local media reported that the suspects had targeted a Christmas market.
On Sunday, German Intelligence chief Hans-Georg Maassen said the country's security services are facing a record number of Islamists. The number jumped from 9,700 to 10,800 over the past year, he said. Germany has been on high alert since last year's Christmas market attack.