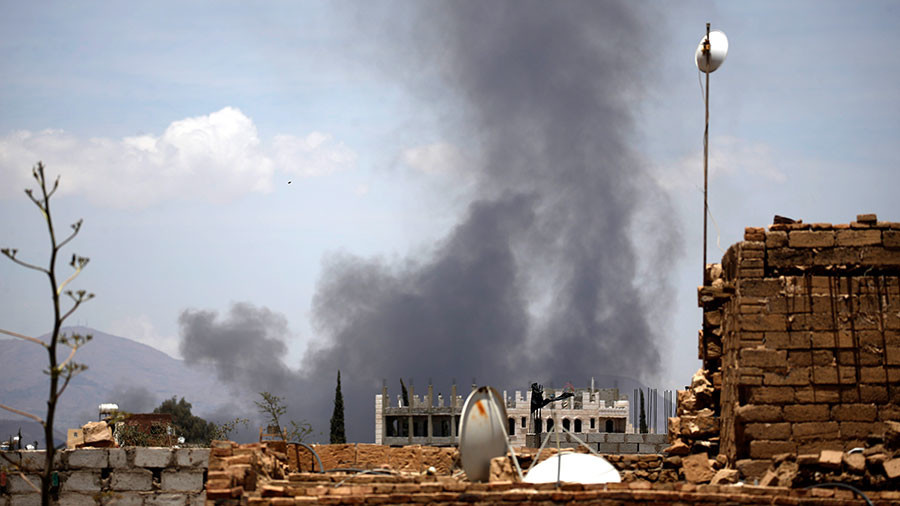 Suspected Saudi-led strikes on a wedding ceremony in Yemeni Hajjah province have resulted in multiple casualties, including women and children. The death toll ranges from 15 to 50 people, reports citing local health officials say.
READ MORE: 20 killed in Saudi-led coalition strike on civilian vehicle in Yemen – reports
On Sunday, a reported Saudi-led missile strike hit a house where a wedding ceremony was being held, in Yemen's northwestern province of Hajjah. There are conflicting reports on casualties. Numbers vary from 15, according to AP, to 50 people, according to local Saba News Agency. Meanwhile, Xinhua reports that at least 40 people were killed or wounded, citing a senior health official, Mohammed al-Ashwal.
The death toll could rise, as some people are believed to still be under the rubble, according to Saba. At the same time, "a dozen of the injured are in critical condition," al-Ashwal told Xinhua.
The Saudi-led coalition has so far neither confirmed nor denied the strike.
DETAILS TO FOLLOW