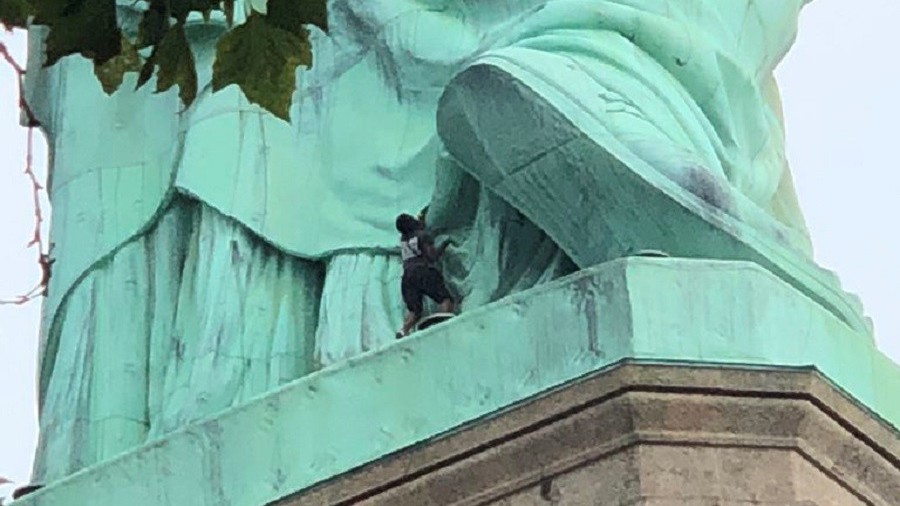 Visitors had to be evacuated from the Statue of Liberty on Independence Day after a group of activists protesting against the US government's immigration enforcement agency caused a disruption.
Several people hung a banner from the statue's pedestal calling for the abolition of ICE. After they were arrested, another person managed to climb the monument's base and stay there for over two hours.
The woman stopped at the bottom of the statue itself, laying and sitting under Lady Liberty's half-raised right foot, some 100 feet (30m) above ground level. Police used ladders to climb up to the ledge and, after trying to talk her into coming down, proceeded to approach her and put a climbing harness on her to help her down.
Reports citing police sources suggested the woman was part of the initial group of protesters that unfurled the anti-ICE banner. However, the group behind the banner protest, called Rise and Resist, tweeted that she wasn't connected to it.