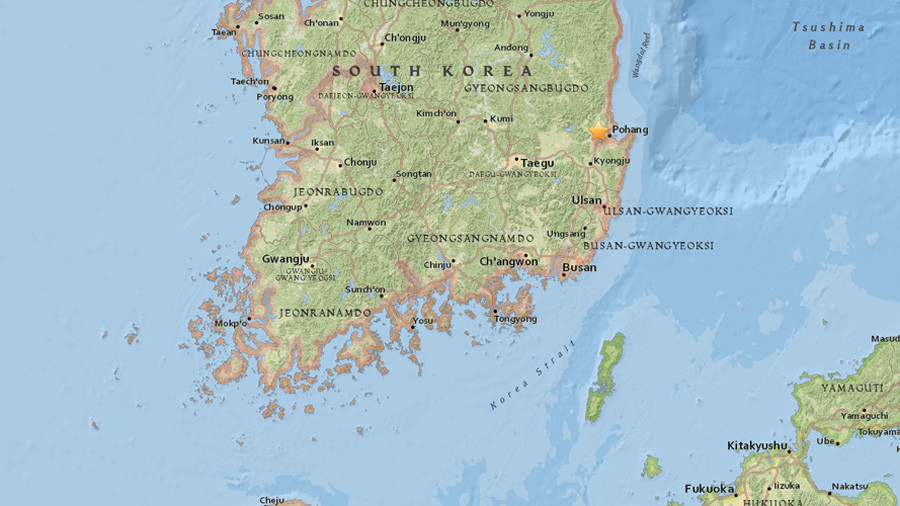 A magnitude 5.5 earthquake has struck off South Korea's southeastern coast, about 6km (4 miles) north of the southeastern port city of Pohang, Yonhap news agency reported.
The tremors were felt in the South Korean capital, Seoul, some 270km from Pohang, Yonhap said.The quake was recorded at a depth of 10km, USGS said, however, noting only one earthquake in the area with a 5.4 magnitude.
The residents of Pohang were told to evacuate, the agency said, adding that reports emerged about buildings shaking following the tremor.
Pohang is some 35km from the Wolseong Nuclear Power Plant, which has six operational reactors. There have been no reports of any damage to them yet.