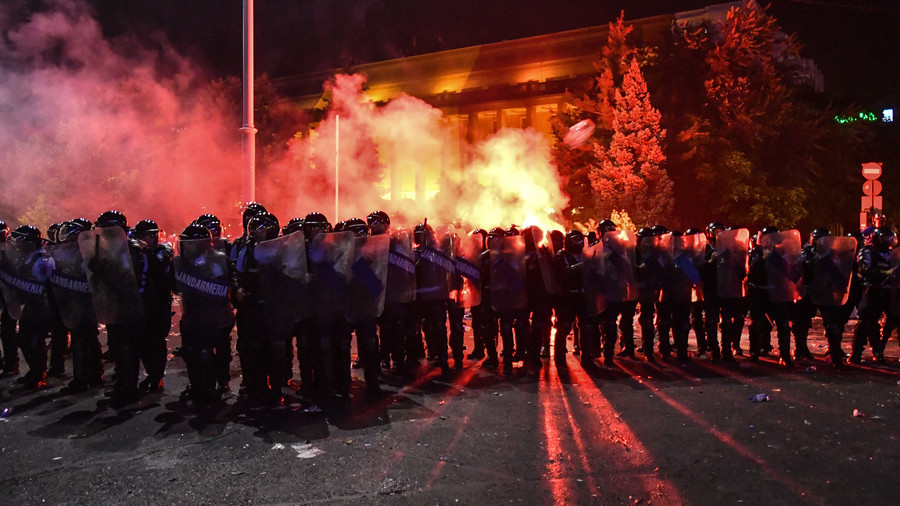 Hundreds of people have been injured after a massive anti-corruption rally in Bucharest, spearheaded by expats calling on the government to resign, turned violent, forcing riot police to use water cannons and tear gas.
Bucharest's Victoriei Square became a scene of violent clashes with police warning the protesters in advance that they would not tolerate disorder. Despite the warnings, several groups of protesters calling for the resignation of the Social Democrat Party-led government tried to break through a security line. Police responded by firing tear gas and deployed water cannons against the crowd.
So far at least 247 people have suffered injuries, including nine gendarmes. While most were treated on the spot, at least 16 of the injured, including four officers, were rushed to hospital, local media reports.
Think your friends would be interested? Share this story!